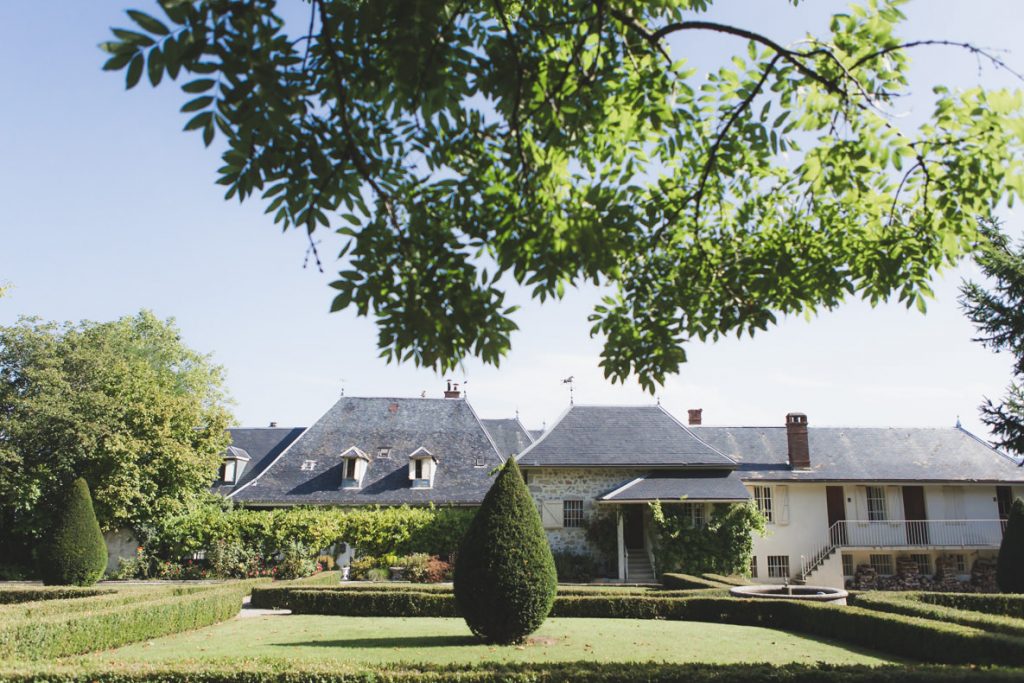 Caroline & Jerome
Domaine des Saints Pères – Savoy
Today the landscape of Savoy is in the spotlight!
It is at the Domaine des Saints Pères that Caroline & Jérôme have decided to invite their families and their friends to celebrate their union.
The vintage chic atmosphere of this wedding inspires me. I let myself be guided by the calm and serenity of my newlyweds. Caroline & Jérôme prepares a few meters from each other in the Domaine's rooms. Difficult to separate for this fusional couple!
Elegance is emphasized in the simplicity of their outfits, in the radiance of bright makeup, in the discreet accessory of a hairstyle.
Couple photos are taken in the Domaine's gardens. Again and again, the calm and the happiness of finally being on this D-day, the one that we dreamed of, that we want perfect. The gestures are delicate and the emotions are released gradually. Time has stopped, Caroline & Jérôme are taking advantage of these last moments for two.
The civil ceremony will be the only one because Caroline & Jérôme want to spend the best time of their marriage with their loved ones.
The cocktail is the moment they have privileged. The terraces of the Domaine de Saints Pères gather the guests and offer them an infinite view of the lake of Aix-les-Bains.
Thank you Caroline & Jérôme for your trust.
Place : 
Domaine des Saints Pères