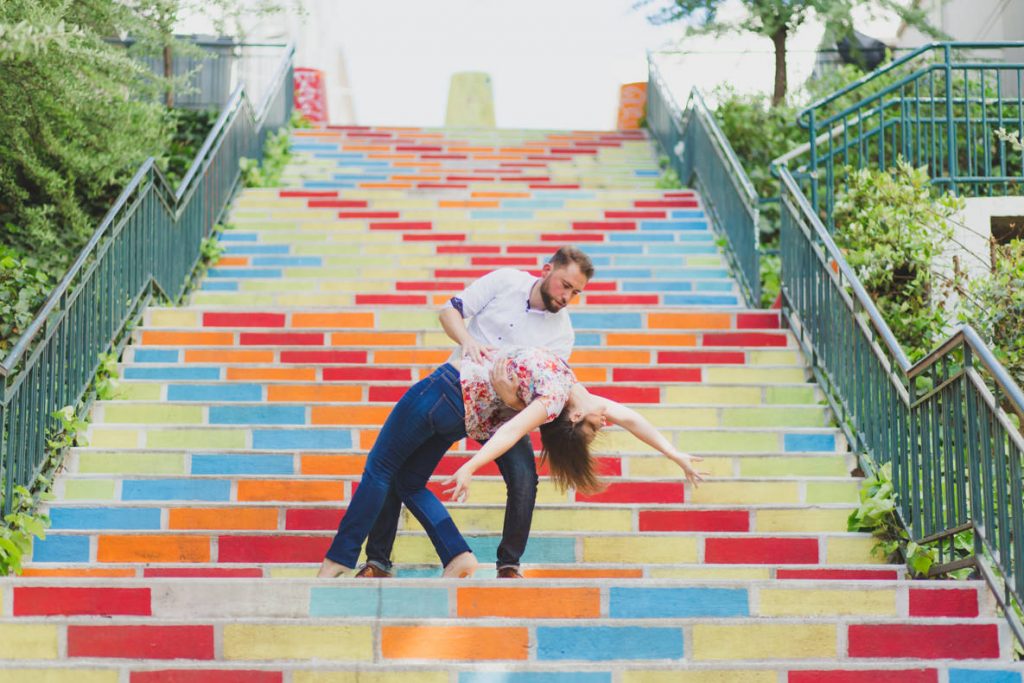 Emmanuelle & David
Love session – Lyon Croix Rousse
Before saying YES, Emmanuelle & David, wanted to immortalize their common passion for dance. It is therefore with enthusiasm that I realize this love session in the emblematic and atypical district of the city of Lyon Croix Rousse.
I find this charming couple, fervent practicing "West coast swing" at the Sunday Academy located on the heights of the Croix Rousse. The rhythm of the steps and the energy of this discipline intertwine to create animated snapshots.
The energy of this moment continues on the slopes of the Croix Rousse, theater of resistance in Lyon. A twirling ballad, summer weather and curious onlookers and intrigue to attend this outdoor show.
If you're still wondering what the love sessions are for? Here is an overview with Emmanuelle & David.
Place :
Lyon Croix Rousse